1100 Litre Skid Mounted Water Bowser
1100 Litre Skid Mounted Water Bowser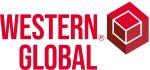 Product Ref: SK250P
Volume: 1100ltr
Weight: 175.000kg
Dimensions: L:2325mm W:1100mm H:1050mm
Estimated Lead time:14 working days
Home Delivery
UK mainland delivery from £55.00 ex VAT
Product Description
1100 Litre (250 Gallon) Water bowser

- Weight (Kg): Empty 175kg, Full 1275kg.
- Poly water tank c/w baffle, 18" manhole and locking cover mounted on galvanised frame for bed mounting.
- Mountable
- 6-8mm thick moulded polyethylene tank for strength and durability.
- Mounted on frame for vehicle mounting.
- Hot dip galvanised frame for protection against corrosion
- Moulded internal baffles for safe handling and transportation.
- Wide choice of fittings to meet your specific requirements.

Polyethylene tank, suitable for transporting water, can be mounted on a galvanised chassis with road tow, site tow or skid mount options. Robust 6-8mm thick polyethylene, baffled tank and galvanised chassis eliminates rusting and ensures long life. Easily drained and cleaned by use of fast drain and access manhole. Internal moulded baffle and aerodynamic shape make for safe and easy towing. Front chassis extension allows pressure washers and pumps to be fitted.

Delivery
Our shipping costs cover most of the UK - however, parts of England, Scottish Highlands and Islands including areas north of the Glasgow / Edinburgh border, Isle of Wight, Channel Islands, Isle of Man, Anglesey, Western Isles, Shetland Islands, Orkney Islands, Isles of Scilly, Northern Ireland and the Republic of Ireland may cost more.
Please call before ordering if the delivery postcode is listed below. There may be additional shipping costs. AB, BT, CA, CT, DD, DG, EH, FK,G, GY, IM, IV, JE, KA, KW, KY, LD, LL, ML, PA, PH, PO 30-41 (Isle of Wight), SA, SY, TD, TN, TR, ZE Southern Ireland
Our lead times should only be used as a guide and are subject to change.
Offloading
Unless a hi-ab delivery has been booked at additional cost, it is the customer's responsibility to offload with suitable equipment on the day of delivery and a failed delivery may result in additional charges.
We recommend installers and/or plant hire & materials for install such as excavators, aggregates etc are not booked until you are in receipt of the goods. Tanks Direct cannot be held responsible for costs incurred due to unforeseen delays, please see our terms for more details.
If you have any questions regarding your delivery please contact the Sales Team on 01643 703358.
Returns Information
Customers may return items within 14 calendar days (as per our Terms & Conditions) - refer to 4.6 & 4.7. **
Please be aware that returning a tank can be complicated and expensive so please check that you are ordering the correct item (we suggest checking the dimensions very carefully).
If you wish to return goods, please complete the form on this page to provide further information.
Once your request is approved, a valid Returns Authorisation Number (RAN) will be issued to initiate the returns process along with information on how & where to return your order along with any costs involved.
Please DO NOT return any goods without this authorisation. Goods cannot be accepted without this.
Returns are not accepted at our Minehead Office, please wait until we contact you before returning any goods.
Please click here to request a return
People who bought this also bought...