Watchman SENSiT Domestic Oil tank Monitor/ Gauge
Watchman SENSiT Domestic Oil tank Monitor/ Gauge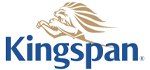 Product Ref: 1001460
Smart WiFi tank level monitoring System. Monitor your oil tank contents 'at a glance' from your phone.


Dimensions: H:73mm
Diameter: 93mm
1-3 Days Delivery
Home Delivery
UK mainland delivery from FREE ex VAT
Downloadable documents

Sensit Advanced Transmitter Installation Manual.pdf

Sensit Usb Quick Start Manual.pdf
Product Description
Watchman SENSIT Domestic Oil tank monitor/gauge
The Kingspan SENSiT is a smart WiFi tank level monitor that enables you to monitor and control your oil levels through the smartphone app. You can check your tanks level from anywhere and you will get notifications and alerts to your smart device when there are sudden drops in oil, predicted run out, consumption monitoring and low level alerts. The SENSiT even works with Alexa, so when asked 'How much oil is in my Tank?', she will be able to let you know!
IMPORTANT
This product has been designed to work with domestic Wi-Fi routers. In the case of mobile broadband and business routers or managed networks, please check with your provider or network administrator before purchasing this device
Level in the APP is updated once per day in the early morning hours, and it's rounded to the nearest 5%. Environmental factors e.g. temperature and registered tank details may affect the accuracy
Incompatible routers/Wi-Fi devices
Even if your router is not on this list, your router might be incompatible with SENSiT device.
Symptoms of an incompatible router or incompatible router settings include:
Pairing error message in Kingspan Connect APP
Red light on the SENSiT USB receiver even after successful pairing
Frequent unit reboots
Random unit disconnection (red light)
Outdated readings in Kingspan Connect APP
List of incompatible Routers/Wi-Fi devices:
Tenda Nova MW3 Wi-Fi Mesh
Tenda Nova MW6 Wi-Fi Mesh
---

How it works
The SENSiT Oil Tank Gauge consists of a battery operated ultrasonic transmitter installed on your oil tank, which wirelessly transmits a signal to the USB WiFi receiver plugged in to a USB socket (not supplied) in your home, which sends signals to your Smartphone App, so you never run out of oil again!

Product Features:
Quick and easy to install
Suitable for all types of tank, steel or plastic
Can be monitored from your phone through a mobile app
Can measure the tank contents on tanks up to 3 metres inside height
Various notifications and alerts straight to your phone. These Include - Level Alerts, sudden drop alerts, predicted run out and a consumption monitor
Works with Alexa
Compatible with most fuels including home heating oil (kerosene), diesel and red diesel.
Will also fit a 38 mm (1.5") female socket found on most steel tanks (please check your tank first)
Comes with complete installation & set up instructions
For domestic environments only
SENSiT Helpline - 02838 364415
USB Wi-Fi Receiver dimensions -
82 mm x 25 mm x 15 mm (without aerial), 170 mm x 25 mm x 15 mm (with aerial)
Please note that the system will come in Purple and not Grey as advertised on the above images
Has your USB receiver stopped working?
Get a replacement here
Customer Reviews
By
Mr Frazer ArgyrosFarrell
on
5th April 2022
"Ordered online item arrived in good time. All as ordered well packaged. Simple and easy transaction."

By
Mr Frazer ArgyrosFarrell
on
5th April 2022
"Ordered online item arrived in good time. All as ordered well packaged. Simple and easy transaction."

By
Mr David West
on
7th March 2022
"I didn't have a problem with Tanks Direct however the product I bought was extremely annoying"

By
Trusted Customer
on
9th November 2021
"Great would recommend"

By
Trusted Customer
on
9th November 2021
"Great would recommend"

By
Mr John Creaney
on
5th October 2021
"Very happy with service and product."

Delivery
Our shipping costs cover most of the UK - however, parts of England, Scottish Highlands and Islands including areas north of the Glasgow / Edinburgh border, Isle of Wight, Channel Islands, Isle of Man, Anglesey, Western Isles, Shetland Islands, Orkney Islands, Isles of Scilly, Northern Ireland and the Republic of Ireland may cost more.
Please call before ordering if the delivery postcode is listed below. There may be additional shipping costs. AB, BT, CA, CT, DD, DG, EH, FK,G, GY, IM, IV, JE, KA, KW, KY, LD, LL, ML, PA, PH, PO 30-41 (Isle of Wight), SA, SY, TD, TN, TR, ZE Southern Ireland
Our lead times should only be used as a guide and are subject to change.
Offloading
Unless a hi-ab delivery has been booked at additional cost, it is the customer's responsibility to offload with suitable equipment on the day of delivery and a failed delivery may result in additional charges.
We recommend installers and/or plant hire & materials for install such as excavators, aggregates etc are not booked until you are in receipt of the goods. Tanks Direct cannot be held responsible for costs incurred due to unforeseen delays, please see our terms for more details.
If you have any questions regarding your delivery please contact the Sales Team on 01643 703358.
Returns Information
Customers may return items within 14 calendar days (as per our Terms & Conditions) - refer to section 7. **
Please be aware that returning a tank can be complicated and expensive so please check that you are ordering the correct item (we suggest checking the dimensions very carefully).
If you wish to return goods, please complete the form on this page to provide further information.
Once your request is approved, a valid Returns Authorisation Number (RAN) will be issued to initiate the returns process along with information on how & where to return your order along with any costs involved.
Please DO NOT return any goods without this authorisation. Goods cannot be accepted without this.
Returns are not accepted at our Minehead Office, please wait until we contact you before returning any goods.
Please click here to request a return
Product Specification
Product Code: KSP
Colour: Grey
Delivery: Free Delivery
Tags: Heating Oil
People who bought this also bought...
---
---
---
---
---