Featured Products
Foam Footbath for Sheep
Foam Sheep Foot bath The JFC Sheep Foam foot bath offers a cost-effective and less stressful alternative to traditional foot baths. The high density foam is easy to clean, stops splash back during treatment, and helps preserve the solution by keeping debris on the surface. Unlike a traditional foot bath, the appearance of a physical surface means that sheep will happily walk over the foam, getting...
£212.00
ex VAT
(£254.40 inc VAT)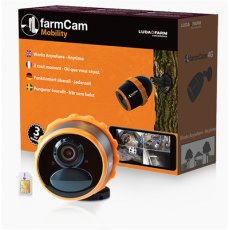 FarmCam Mobility
FarmCam Mobility FarmCam Mobility is the latest surveillance option where you don't have access to mains power or an internet connection. The camera works off a rechargeable battery and SIM-card, so that you can monitor your equipment/livestock in more remote areas. As long as you have mobile network coverage (3G or 4G) this plug and play camera can be used along with the mobile app (FarmCam...
from £329.00
ex VAT
(£394.80 inc VAT)
---
---
---
---
---
---
---
---
---
---
---
---
---
---
---
---
---
---
---
---
---
---
---
---
---
Drinking Troughs and footbaths
A range of drinking water storage containers designed to hold water for farming and other commercial uses. Manufactured using materials in the UK. Applications such as, farming, general purpose plus many more uses and applications, many sizes, 8 litres (2 gallons) - 2000 litres (440 gallons). We also offer a range of livestock footbaths and sheep dips for agricultural uses. Manufactured using MDPE materials in the UK. Applications and industries such as farming, small holdings, lamb, cattle, sheep plus many more uses and applications, various shapes and sizes.