Featured Products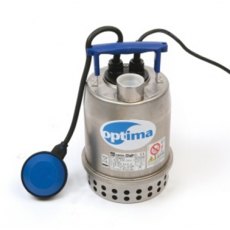 Ebara Optima Automatic Submersible Pump
Ebara Optima Automatic Submersible Pump The Ebara Optima Automatic Submersible pump can be used for various domestic applications including draining wells, garages, cellars or places that are subject to flooding. It can also be used for movement of seepage water or draining of unfoul wastewater, as well as irrigation of gardens. Technical Details Equipped with mechanical seal as per...
£205.00
ex VAT
(£246.00 inc VAT)
---
---
---
---
---
---
---
---
---
Basement Drainage Pumps
Our Basement Drainage pumps are suitable for Removing Grey Water From: Final Effluent from Sewage Treatment Plants, Drainage of Cellars & Basements, Sinks, Showers, Kitchens & Dishwashers. Our Pump systems are designed to have a 24 hour storage capacity, and comes with a submersible pump with 10mm solid handling for peace of mind. We can offer just the pump on its own or within a pump system in a variety of capacities.
Basement Drainage Pumps FAQs
How long do basement drainage pumps last?
With good and regular maintenance, your basement pump should last for many years. There are several factors that will affect the longevity of your basement drainage pump. Regular and intense use will affect the lifespan of your basement pump, so if you have a below ground property with a high level of water ingress, your basement drainage pump is likely to be in a state of constant use. Like any machinery, the more it is in use the quicker its lifespan will decline. Equally, if your basement has been fitted with a pump that is too small, the pump will have to work much harder, shortening its lifespan. It's also important that your basement drainage pump is installed correctly — if the motor doesn't engage properly or the connection to the piping isn't quite right, you could find that your pump works itself to an early grave. A lack of maintenance can also negatively affect the lifespan of your basement pump so keep a regular maintenance schedule to ensure your pump stays healthy.
Are basement drainage pumps different to sump pumps?
Sump pumps are the same as basement drainage pumps. They are used to remove water that has accumulated in a water-collecting basin and then pumped to the nearest drainage point. Sump pumps are commonly found in basements that are below ground level.
How does a basement sewer pump work?
A basement sewer pump usually needs to be installed then your sewer line level is below the main sewer system. The pump collects the wastewater from your basement bathroom or toilet into a tank and, when the sewer pump is turned on, the motor rotates creating a centrifugal force that pushes the wastewater into the impeller. It is then discharged into the main sewage network or a septic tank.