Featured Products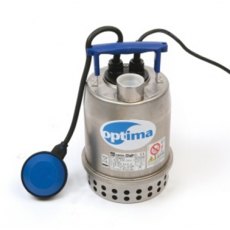 Ebara Optima Automatic Submersible Pump
Ebara Optima Automatic Submersible Pump The Ebara Optima Automatic Submersible pump can be used for various domestic applications including draining wells, garages, cellars or places that are subject to flooding. It can also be used for movement of seepage water or draining of unfoul wastewater, as well as irrigation of gardens. Technical Details Equipped with mechanical seal as per...
£205.00
ex VAT
(£246.00 inc VAT)
---
---
---
---
---
---
---
---
---
---
---
---
---
---
---
---
---
---
---
Grey Water Pumps FAQs
What is greywater?
Making up between 50 to 80% of a household's wastewater, greywater is a term given to the relatively clean wastewater from baths, sinks, washing machines and other kitchen appliances. It is generally any water that is drained from the house except toilet water. It may contain traces of food, grease, hair, dirt and household cleaning products, but it does not contain urine or faecal matter, which would be classified as blackwater as it contains harmful bacteria and disease-causing pathogens. There are ways to capture and reuse greywater, for activities like watering the garden and flushing toilets. There are simple kits that can divert greywater from your down-pipe if it is easily accessible.
Is rainwater classed as greywater?
Greywater and rainwater are not the same. Rainwater is fresh precipitation straight from the sky. It is naturally pure and free from salts, chemicals, detergents and minerals. Greywater is once-used household water that comes from washing machines, baths, showers and sinks. It may contain traces of food, dirt, grease and household cleaning products, so is less 'clean' than rainwater. It contains bacteria and a nutrient source and, as it is often discharged warm, is an ideal environment for pathogens to multiply.
Because of this, it is not recommended that greywater is stored. It is best directed to a soakaway and released a couple of inches below surface level. Rainwater, however, is relatively clean and can therefore be safely stored for long periods of time.
How does the greywater pumping process work?
A greywater pump pushes wastewater from baths, showers, washing machines, and dishwasher into your property's wastewater system. Greywater pumps are designed to eliminate grey wastewater safely and effectively, pumping greywater away from your home.
Can greywater be turned into drinking water?
Greywater is household wastewater that comes from showers, washing machines, baths and bathroom sinks. It is once-used water that has been in contact with humans and their germs. Even if it is treated, greywater has the potential to carry bacteria and viruses and is never going to be safe to drink. There are some ways to reuse your greywater, however — for flushing toilets, laundry and watering your garden, for example. The plumbing from most buildings directs all wastewater (greywater and blackwater) to the sewer. But if greywater is separated out from the more polluted blackwater that comes from toilets, it can be treated and used as an alternative source of water for non-potable purposes.