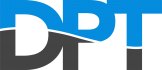 Direct Pumps & Tanks
Direct Pumps and tanks have been established and successfully trading in the pumping industry since 1996. They are a family-run business with a small, efficient, professional, and friendly staff. Establishing themselves as one the leading suppliers of package pump stations in the country. With the addition of their rain harvesting range, sewage treatment plants and poly tanks Direct Pumps and Tanks is fast becoming the best place for sewage systems and water management.
With over 24 years worth of experience in the pump and sump industry we are confident they can meet your every need whether you are looking for a simple domestic system or on a larger commercial scale you can depend on our expertise and industry knowledge, to not only meet your exact requirements but also surpass your expectations. Direct Pumps & Tanks products meet the latest specified industry standards and are subject to the strictest quality control guidelines and procedures.
They pride themselves on providing the highest levels of customer service to every Direct Pumps & Tanks customer, treating each new customer with the same high level of work ethic to ensure the very best experience from start to finish. All their staff have the highest level of in-house training to ensure they meet the latest industry standards of knowledge and service capability.
---
---
---
---
---
---
---
---
---
---
---
---
---
---
---
---
---
---
---
---
---
---
---
---
Direct Pumps & Tanks Categories