Featured Products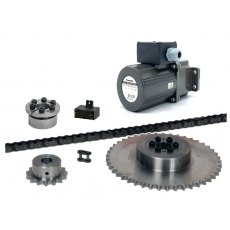 BA/BB CHAIN KIT (INCL MOTOR)
BA/BB CHAIN KIT (INCL MOTOR) This Kit is to convert a Belt Drive BA-BB unit to Chain Drive 0017026- x 1no Top Pinion 0013194 - x 1no Chain Wheel 0017306 - x 5ft Chain & 0017307 - x 1no Chain Link 0013170 - x 1no Locking Element 0015500 – x 1 Panasonic Gearbox / Motor 0019920 - x 3 UF Capacitor
£349.95
ex VAT
(£419.94 inc VAT)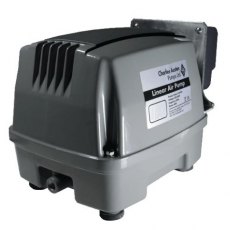 ET-60 AO Charles Austen Blower
ET60 AO Charles Austen Blower The Charles Austen ET60AO is a linear diaphragm air pump which provides a clean, oil free air source and is ideally suited for outdoor (rainproof) use. The Charles Austen ET60AO comes with a built-in loss of pressure alarm and an extra output cable for an external beacon. Applications Include: Sewage aeration Aquatic oxygenation Spas / whirlpools Water...
£105.00
ex VAT
(£126.00 inc VAT)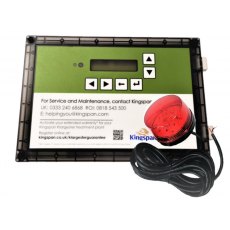 Smart Control Panel & Beacon Combo
Treatment Tank Control Panel (Smart Range) This New Style Klargester Control Panel for waste water tanks with digital display continuously monitors the internal timetables and operates the appropriate pump/motor outputs according to a timetable entry. The status is shown on the display. The current time continues to be updated internally by battery backup when the mains fail, and the control unit...
£389.94
£339.95
ex VAT
(£407.94 inc VAT)
---
---
---
---
---
---
---
---
---
---
---
---
---
---
---
---
---
---
---
---
---
---
---
---