12 Gallon Cattle Drinker
12 Gallon Cattle Drinker
Product Ref: AD01




Dimensions: L:680mm W:440mm H:353mm
Estimated Lead time 5 to 7 Working Days
Home Delivery
UK mainland delivery from FREE ex VAT
Bulk discounts available:
5+ @ £54.00 each / £45.00 each (ex VAT)
15+ @ £51.60 each / £43.00 each (ex VAT)
40+ @ £48.00 each / £40.00 each (ex VAT)
Product Description
12 Gallon (55 Litre) Cattle Drinker
Kingspans latest addition is a brand-new range of cattle drinkers, simple and effective, easy to install and maintain. All made in Britain and ready to be shipped out to you.
Key Features
Rotationally moulded in a single piece, reducing risk of cracking and damage. This product will take a beating in the farmyard and live to tell the tale!
The very nature of its design makes it easy to clean and maintain.
UV stabilised for year round protection. The moulding itself is protected from the UV light, so when it's sunny and the stock needs a drink, this drinker won't falter.
Easily installed and uninstalled around to where best fits you and your livestock.
Ballcock already installed, simply connect pipework (28 mm) and you're good to go.
**Please note this product does not come with a drain off bung
Delivery
All our water troughs are for delivery by customer offload. This entails the customer to acquire the right manpower and/or machinery to help unload the tank/s from the delivery vehicle.
Product Details
Product Code: KSPA
Agri: Alpaca, Cow, Sheep
Delivery: Free Delivery
Customer Reviews
By
Mr Ian Hutchinson
on
25th October 2023
"Really good product east to install and seems to be made very robustly and will definitely be ordering more if and when I need one"

By
Trusted Customer
on
18th September 2023
"As Above"

By
Trusted Customer
on
13th September 2023
"Does what you expect it to. Clean, tidy, and ready to use."

By
Trusted Customer
on
26th July 2023
"Excellent tank perfect for our needs. Company great."

By
Trusted Customer
on
26th July 2023
"Good product at a sensible price"

By
Yarner Llamas
on
23rd May 2023
"Excellent"

By
Trusted Customer
on
3rd May 2023
"Excellent"

By
Mr Simon Landen
on
1st May 2023
"Excellent"

By
Trusted Customer
on
26th April 2023
"Great product, good price and delivered promptly"

Delivery
Our shipping costs cover most of the UK - however, parts of England, Scottish Highlands and Islands including areas north of the Glasgow / Edinburgh border, Isle of Wight, Channel Islands, Isle of Man, Anglesey, Western Isles, Shetland Islands, Orkney Islands, Isles of Scilly, Northern Ireland and the Republic of Ireland may cost more.
Please call before ordering if the delivery postcode is listed below. There may be additional shipping costs. AB, BT, CA, CT, DD, DG, EH, FK, G, GY, IM, IV, JE, KA, KW, KY, LD, LL, ML, PA, PH, PO 30-41 (Isle of Wight), SA, SY, TD, TN, TR, ZE Southern Ireland
Our lead times should only be used as a guide and are subject to change.
Offloading
Unless a hi-ab delivery has been booked at additional cost, it is the customer's responsibility to offload with suitable equipment on the day of delivery and a failed delivery may result in additional charges.
We recommend installers and/or plant hire & materials to install such as excavators, aggregates etc are not booked until you are in receipt of the goods. Tanks Direct cannot be held responsible for costs incurred due to unforeseen delays, please see our terms for more details.
HIAB
HIAB delivery will be required if you need the tank offloaded from the delivery vehicle. The driver will unload the tank from the vehicle to ground level, however this service is not to place the tank in situ, this will need to be arranged separately.
If you have any questions regarding your delivery, please contact the Sales Team on 01643 703358.
Returns Information
Customers may return items within 14 calendar days (as per our Terms & Conditions) - refer to section 7. **
Please note - Certain items may not be returnable, for example those made to order or for sanitary reasons. Please check the product page for more information.
All Items must be returned unused, refunds cannot be issued for used or previously installed items.
Please be aware that returning a tank can be complicated and expensive, so please check that you are ordering the correct item (we suggest checking the dimensions very carefully).
If you wish to return goods, please complete the form on this page to provide further information.
Once your request is approved, a valid Returns Authorisation Number (RAN) will be issued to initiate the returns process along with information on how & where to return your order along with any costs involved.
Please DO NOT return any goods without this authorisation. Goods cannot be accepted without this.
Returns are not accepted at our Minehead Office, please wait until we contact you before returning any goods.
You may also like...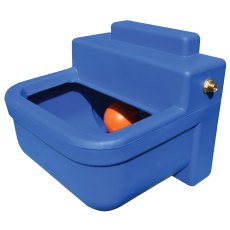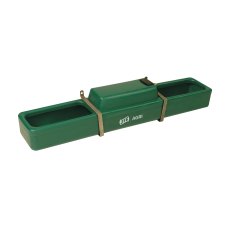 People who bought this also bought...