Biosafe Control Panel
Biosafe Control Panel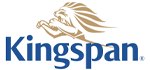 Product Ref: 0017955
1-3 Days Delivery
Home Delivery
UK mainland delivery from FREE ex VAT
Product Description
Biosafe Control Panel
Single Phase control panel
Operating Blower and Timer
Delivery
Our shipping costs cover most of the UK - however, parts of England, Scottish Highlands and Islands including areas north of the Glasgow / Edinburgh border, Isle of Wight, Channel Islands, Isle of Man, Anglesey, Western Isles, Shetland Islands, Orkney Islands, Isles of Scilly, Northern Ireland and the Republic of Ireland may cost more.
Please call before ordering if the delivery postcode is listed below. There may be additional shipping costs. AB, BT, CA, CT, DD, DG, EH, FK, G, GY, IM, IV, JE, KA, KW, KY, LD, LL, ML, PA, PH, PO 30-41 (Isle of Wight), SA, SY, TD, TN, TR, ZE Southern Ireland
Our lead times should only be used as a guide and are subject to change.
Offloading
Unless a hi-ab delivery has been booked at additional cost, it is the customer's responsibility to offload with suitable equipment on the day of delivery and a failed delivery may result in additional charges.
We recommend installers and/or plant hire & materials to install such as excavators, aggregates etc are not booked until you are in receipt of the goods. Tanks Direct cannot be held responsible for costs incurred due to unforeseen delays, please see our terms for more details.
HIAB
HIAB delivery will be required if you need the tank offloaded from the delivery vehicle. The driver will unload the tank from the vehicle to ground level, however this service is not to place the tank in situ, this will need to be arranged separately.
If you have any questions regarding your delivery, please contact the Sales Team on 01643 703358.
Returns Information
Customers may return items within 14 calendar days (as per our Terms & Conditions) - refer to section 7. **
Please note - Certain items may not be returnable, for example those made to order or for sanitary reasons. Please check the product page for more information.
All Items must be returned unused, refunds cannot be issued for used or previously installed items.
Please be aware that returning a tank can be complicated and expensive, so please check that you are ordering the correct item (we suggest checking the dimensions very carefully).
If you wish to return goods, please complete the form on this page to provide further information.
Once your request is approved, a valid Returns Authorisation Number (RAN) will be issued to initiate the returns process along with information on how & where to return your order along with any costs involved.
Please DO NOT return any goods without this authorisation. Goods cannot be accepted without this.
Returns are not accepted at our Minehead Office, please wait until we contact you before returning any goods.
People who bought this also bought...
More from this collection...