SECOH JDK-S-250 Single Series Blower (EL-250)
SECOH JDK-S-250 Single Series Blower (EL-250)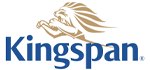 Product Ref: 0017866
1-3 DAYS DELIVERY
Home Delivery
UK mainland delivery from £6.50 ex VAT
Downloadable documents

Secoh Manual 150-500 Blower

Secoh Data Sheet 150-500 Blowers

Secoh Blower Check List
Product Description
Secoh JDK S 250 Single Series E Blower
The JDK models are a direct replacement of the EL series of blower - these also feature up to 30% less energy consumption, as well as being more compact than the EL series.
Long life expectancy
All parts of the motor are combined into one single construction. The combination of a compact and light construction mixed with the uncomplicated mechanism guarantee a long and reliable period of operation.
High degree of efficiency
The principle of electromagnetic oscillation, which practically has no mechanical friction, minimises power consumption and provides a high degree of efficiency.
Oil-free operation
The oil-free operation guarantees a smooth air flow and no mess.
Vibration & Noise Free Air Flow
The Secoh parts are separated with vibration-isolating rubber and has bespoke pump chambers with a muffler integrated in the tank base which provide a pulsation free air flow.
Robust
The Secoh blowers are rainproof and weatherproof. However, they should not be exposed to direct sunlight, rain or snow.
Service kits
There are universal service kits available. These are vacuum-packed in aluminium foil for better and longer life/ storage.
Applications
Water treatment
Ponds & Domestic applications
Medical and health technology
Aeration of fuel cell stacks
Aqua-air-lights and design pillars
Please note: The Secoh S-series air blowers come with a standard EU plug, which will require an adaptor (Use the selector on the product here to add the adaptor to your order)
SPECS
Direct replacement for HP/LP/EL 250 ranges – JDK is more energy efficient
230 Volts
115 Watt
Noise Level: dB (A) 44
Dimensions in MM: L 240 x W 180 x H230.5
Net Weight: 10 kg
TANK SERVICING
Why does my system need serviced?
It's important that your sewage treatment plant or septic tank system is emptied and maintained regularly to continue operating optimally.
Poorly performing systems can cause serious health hazards as well as local pollution risks.
Recent Building Regulations (Part H 2010 – BS EN 12566) state that regular emptying and maintenance of small sewage treatment plants must be undertaken by the homeowner at least once per year, or as per the manufacturer's guidelines.
As a homeowner, you must also ensure that your system remains in good order and replace it when necessary.
We do recommend that you keep a detailed log of when your system is inspected, maintained, emptied or serviced as you may need these details in future.
Our treatment plant service includes a full check to ensure everything is in perfect working order.
Our team can be reached on

[email protected]

or 033 240 6868
Delivery
Our shipping costs cover most of the UK - however, parts of England, Scottish Highlands and Islands including areas north of the Glasgow / Edinburgh border, Isle of Wight, Channel Islands, Isle of Man, Anglesey, Western Isles, Shetland Islands, Orkney Islands, Isles of Scilly, Northern Ireland and the Republic of Ireland may cost more.
Please call before ordering if the delivery postcode is listed below. There may be additional shipping costs. AB, BT, CA, CT, DD, DG, EH, FK,G, GY, IM, IV, JE, KA, KW, KY, LD, LL, ML, PA, PH, PO 30-41 (Isle of Wight), SA, SY, TD, TN, TR, ZE Southern Ireland
Our lead times should only be used as a guide and are subject to change.
Offloading
Unless a hi-ab delivery has been booked at additional cost, it is the customer's responsibility to offload with suitable equipment on the day of delivery and a failed delivery may result in additional charges.
We recommend installers and/or plant hire & materials for install such as excavators, aggregates etc are not booked until you are in receipt of the goods. Tanks Direct cannot be held responsible for costs incurred due to unforeseen delays, please see our terms for more details.
If you have any questions regarding your delivery please contact the Sales Team on 01643 703358.
Returns Information
Customers may return items within 14 calendar days (as per our Terms & Conditions) - refer to 4.6 & 4.7. **
Please be aware that returning a tank can be complicated and expensive so please check that you are ordering the correct item (we suggest checking the dimensions very carefully).
If you wish to return goods, please complete the form on this page to provide further information.
Once your request is approved, a valid Returns Authorisation Number (RAN) will be issued to initiate the returns process along with information on how & where to return your order along with any costs involved.
Please DO NOT return any goods without this authorisation. Goods cannot be accepted without this.
Returns are not accepted at our Minehead Office, please wait until we contact you before returning any goods.
Please click here to request a return