1000 Litre IBC Green Layer / Recycled middle layer
1000 Litre IBC Green Layer / Recycled middle layer
Product Ref: 4046767





Volume: 1000ltr
Weight: 58.000kg
Dimensions: L:1200mm W:1000mm H:1160mm
Lid Size: 150
Estimated Lead time:- 3-5 working days
Home Delivery
UK mainland delivery from £60.00 ex VAT
Product Description
1000 Litre IBC Green Layer / Recycled middle layer
1000 Litre IBC (Intermediate Bulk Container) with a recycled (green) middle layer. For a number of years now, the industry has been recycling old bottles, plastic pallets and drums by grinding them down and turning them into new plastic pallets to be used on their IBCs. The pallets have never come into contact with the user's product directly for obvious reasons, but that left us with a difficult task, especially when faced with the up and coming "Plastic Tax" set to hit the industry soon. We now have our Green Layer IBCs consist of three layers; the outer and inner layers – the ones that come into contact with the user and the product are both brand-new polymer, much like every other brand new IBCs that we also produce. The middle layer, however, is made of recycled polymer, as this never comes into contact with anything other than the two layers it is sandwiched between.
These Green Layer IBCs are available with UN 31 HA1/Y Certification and whilst at the moment they are only available in a black bottle configuration they do come with sight strips and Schütz are also looking at a natural bottle option too
Frame:-
Galvanised mild steel
Large 'Ticket' identification plate above valve outlet, Large documentation plate on back (opposite side to valve) 4 way entry galvanised mild steel perimeter pallet
Dimensions 1200 x 1000 x 1160mm

Inner Container:-
1000 Litre light duty blow moulded High Density Polyethylene bottle on inner and outer layer
30% recycled middle layer
Litre/Gallon markers to indicate the amount of liquid within the tank

Fittings:-
50mm integral butterfly valve, inner seal PTFE, with S60 x 6 male thread and screw cap
150mm top centre screw cap with TPE seal, pressure vent and rain cap

Please note all fittings are sent out separately and not with the tank

UN Certified for packaging groups II & III to a maximum SG of 1.6

Water tanks can be extremely hazardous when transporting large volumes of liquids. Please make sure that they are installed and secured by a suitable qualified person before transportation.

IMPORTANT SAFETY MESSAGE - These tanks are suitable for most Non-Hazardous materials.

**Please note you will also need the S60x2"Fem BSP+Seal if you want to bush down to 1"
Delivery
All our IBC tanks are for delivery by customer offload. This entails the customer to acquire the right manpower and/or machinery to help unload the tank/s from the delivery vehicle.
Delivery is made either by a Luton lorry or Artic Lorry. Please inform us at the point of order, if access is restrictive for delivery.
If you require assistance with offloading, we may be able to offer a tail lift (lowers the tank to the ground) or HIAB (lorry with a mounted crane to winch the tank off the delivery vehicle). Please contact us if this is required for delivery.
Product Details
Product Code: PE
Colour: Black
Customer Offloading: Customer Offloading
Lid Size: 150
Material: HDPE (High density polyethylene), Recyclable
Outlet Size: S60 x 6 male thread
Potable: Potable
Shape: Square
Delivery
Our shipping costs cover most of the UK - however, parts of England, Scottish Highlands and Islands including areas north of the Glasgow / Edinburgh border, Isle of Wight, Channel Islands, Isle of Man, Anglesey, Western Isles, Shetland Islands, Orkney Islands, Isles of Scilly, Northern Ireland and the Republic of Ireland may cost more.
Please call before ordering if the delivery postcode is listed below. There may be additional shipping costs. AB, BT, CA, CT, DD, DG, EH, FK, G, GY, IM, IV, JE, KA, KW, KY, LD, LL, ML, PA, PH, PO 30-41 (Isle of Wight), SA, SY, TD, TN, TR, ZE Southern Ireland
Our lead times should only be used as a guide and are subject to change.
Offloading
Unless a hi-ab delivery has been booked at additional cost, it is the customer's responsibility to offload with suitable equipment on the day of delivery and a failed delivery may result in additional charges.
We recommend installers and/or plant hire & materials to install such as excavators, aggregates etc are not booked until you are in receipt of the goods. Tanks Direct cannot be held responsible for costs incurred due to unforeseen delays, please see our terms for more details.
HIAB
HIAB delivery will be required if you need the tank offloaded from the delivery vehicle. The driver will unload the tank from the vehicle to ground level, however this service is not to place the tank in situ, this will need to be arranged separately.
If you have any questions regarding your delivery, please contact the Sales Team on 01643 703358.
Returns Information
Customers may return items within 14 calendar days (as per our Terms & Conditions) - refer to section 7. **
Please note - Certain items may not be returnable, for example those made to order or for sanitary reasons. Please check the product page for more information.
All Items must be returned unused, refunds cannot be issued for used or previously installed items.
Please be aware that returning a tank can be complicated and expensive, so please check that you are ordering the correct item (we suggest checking the dimensions very carefully).
If you wish to return goods, please complete the form on this page to provide further information.
Once your request is approved, a valid Returns Authorisation Number (RAN) will be issued to initiate the returns process along with information on how & where to return your order along with any costs involved.
Please DO NOT return any goods without this authorisation. Goods cannot be accepted without this.
Returns are not accepted at our Minehead Office, please wait until we contact you before returning any goods.
You may also like...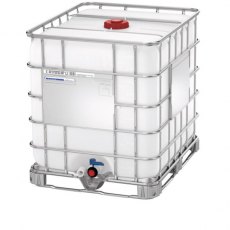 People who bought this also bought...