160 Litre Straight Sided Plastic Bin / Container
160 Litre Straight Sided Plastic Bin / Container

Product Ref: RH0105

Volume: 160ltr
Weight: 0.010kg
Dimensions: H:920mm
Diameter: 535mm
Estimated Lead time:10 - 14 working days
Home Delivery
UK mainland delivery from FREE ex VAT
Bulk discounts available..
2+ Blue @ £76.05 each
2+ Grey @ £76.05 each
2+ Orange @ £76.05 each
2+ Yellow @ £76.05 each
2+ Black @ £76.05 each
2+ Green @ £76.05 each
2+ Natural @ £76.05 each
2+ Red @ £76.05 each
20+ Blue @ £74.10 each
20+ Grey @ £74.10 each
20+ Orange @ £74.10 each
20+ Yellow @ £74.10 each
20+ Black @ £74.10 each
20+ Green @ £74.10 each
20+ Natural @ £74.10 each
20+ Red @ £74.10 each

Product Description
160 Litre straight sided plastic bin / container

Manufactured from tough, 100% food grade medium density polyethylene. Straight sides allow for maximum internal load capacity. The straight sided bins are ideal for storing and transporting ingredients and waste. Each bin is straight sided, making storage of ingredients very economical. We offer a large range of sizes, most of which can be supplied with a drop on lid (not airtight) and metal dolly for mobile storage.

All our products are manufactured from high quality medium density food grade polyethylene. Polyethylene offers the following qualities: Good resistance to most acids, alkalies and chemicals. Wide operating temperature range of -20º to +60ºc. Durable polyethylene products are extremely durable and will give many years'' service when used with reasonable care. Easy to clean - polyethylene products are very easy to clean and are ideal for washdown applications.

ENVIRONMENTAL ISSUES - Although food grade polyethylene is used for every product that we manufacture, coloured tanks, bins and trucks may not be suitable for raw food usage.

Additionally, some products are fitted with plywood bases so may not be suitable for some food related environments. Where plywood is not acceptable we are usually able to fit plastic or galvanised bases at an extra cost.

Delivery
Our shipping costs cover most of the UK - however, parts of England, Scottish Highlands and Islands including areas north of the Glasgow / Edinburgh border, Isle of Wight, Channel Islands, Isle of Man, Anglesey, Western Isles, Shetland Islands, Orkney Islands, Isles of Scilly, Northern Ireland and the Republic of Ireland may cost more.
Please call before ordering if the delivery postcode is listed below. There may be additional shipping costs. AB, BT, CA, CT, DD, DG, EH, FK,G, GY, IM, IV, JE, KA, KW, KY, LD, LL, ML, PA, PH, PO 30-41 (Isle of Wight), SA, SY, TD, TN, TR, ZE Southern Ireland
Our lead times should only be used as a guide and are subject to change.
Offloading
Unless a hi-ab delivery has been booked at additional cost, it is the customer's responsibility to offload with suitable equipment on the day of delivery and a failed delivery may result in additional charges.
We recommend installers and/or plant hire & materials for install such as excavators, aggregates etc are not booked until you are in receipt of the goods. Tanks Direct cannot be held responsible for costs incurred due to unforeseen delays, please see our terms for more details.
If you have any questions regarding your delivery please contact the Sales Team on 01643 703358.
Returns Information
Customers may return items within 14 calendar days (as per our Terms & Conditions) - refer to 4.6 & 4.7. **
Please be aware that returning a tank can be complicated and expensive so please check that you are ordering the correct item (we suggest checking the dimensions very carefully).
If you wish to return goods, please complete the form on this page to provide further information.
Once your request is approved, a valid Returns Authorisation Number (RAN) will be issued to initiate the returns process along with information on how & where to return your order along with any costs involved.
Please DO NOT return any goods without this authorisation. Goods cannot be accepted without this.
Returns are not accepted at our Minehead Office, please wait until we contact you before returning any goods.
Please click here to request a return
Product Specification
Product Code: EX
Diameter: 535mm
Free Delivery: Free Delivery
People who bought this also bought...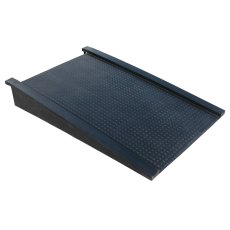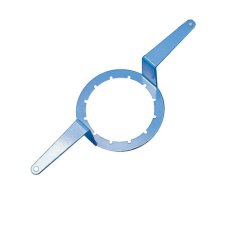 ---