ABS Sulzer Sanimat 1000-W01*4-X
ABS Sulzer Sanimat 1000-W01*4-X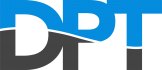 Product Ref: SM1000/W01/4-X/230

Volume: 70ltr
Weight: 57.000kg
Dimensions: L:800mm W:500mm H:423mm
Estimated Lead time:3 - 4 weeks
Home Delivery
UK mainland delivery from FREE ex VAT
Product Description
Flood-proof, single lifting station, for the removal of wastewater and sewage from areas below the sewer level in accordance with EN 12050-1. Ideal for effective dewatering of houses with one or
Two living units and for new buildings or renovations
Features
Plug-in unit with earthed plug (230 V) or CEE plug (400 V) and phase sequence changeover facility.
Easily transported and fitted. Compact dimensions allow passage through a standard door opening.
Dynamic pressure level sensor on the tank, with separate sensors for inflow level and high-water alarm.
Trouble-free maintenance thanks to simple removal of the motor housing.
Four horizontal inlet ports (2 x DN 100, 2 x DN 70) and two vertical (1 x DN 100, 1 x DN 150). Vertical vent line DN 70. DN 40 port is suitable for the connection of a hand membrane pump.
DN 100 horizontal inlet ports are at different levels (180 and 220 mm) allowing for flexible installation connection.
Direct toilet connection possible in the case of wall-mounted WC units.
Discharge flange DN 80, plus flanged socket with 4" sleeve and clips (for discharge pipe DN 80/100).
Integrated valve system consisting of ball-type, non-return valve.
Very quiet running thanks to 4-pole, slow-running motor.
Vortex impeller with large free passage and rear blade mounting, for reliable pumping of both faecal and faecal-free sewage.
Sloping container floor prevents deposits.
Built-in mains alarm (visual and acoustic), can be converted to mains-independent by inserting battery.
Maximum allowable temperature of medium 40 ºC, or up to 60 ºC
intermittent (max. 5 minutes).