ABS Sulzer Sanimax R202C - Aggressive Liquids
ABS Sulzer Sanimax R202C - Aggressive Liquids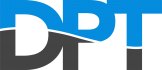 Product Ref: SMR202C/10M


Volume: 100ltr
Weight: 6.750kg
Dimensions: L:345mm W:400mm H:390mm
Estimated Lead time:3 - 4 weeks
Home Delivery
UK mainland delivery from FREE ex VAT
Product Description
Complete wastewater pumping unit for installation at floor level and fitted with a submersible pump from the Robusta or MF ranges. Suitable for the removal of liquids containing solid particles up to 30 mm from wash-hand basins, domestic washing machines, or showers, from areas below the sewer level in accordance with EN 12050-2.
Features
Ready-for-use, plug-in unit with Schuko plug.
Compact triangular design optimises space beneath a hand-wash basin.
Can be fitted with Robusta 202 TS or MF 154 & 324 pumps, complete with non-return valve and level control. A separate check valve should be used at heads over 5 m.
Solids handling up to 10 mm for Robusta, 20 mm for MF 154, and 30 mm for MF 324.
Seven ports (5 x 40 mm, 2 x 50 mm), ready-prepared with seals, which can be used for inflow, discharge, power cable, or flexible hose connection to a washing machine (¾' adaptor supplied).
Odour-tight lid with odour lock and venting, including charcoal odour filter and overflow protection.
Alarm float switch available as accessory.
Sanimax R 202C for aggressive liquids. It is the duty of the user to check the suitability of the materials for the particular application.