Klargester BioDisc Spare parts
---
Klargesters BioDisc is a top-of-the-line wastewater treatment system. It is Unique to other wastewater systems, in that the treatment process is carried out by Rotating Biological Contractor (RBC), media discs are mounted on a shaft secured by bearings and powered by a motor.
These discs are rotated via a pulley, belt (or chain on larger models) systems, bacteria then grows on them, treating the sewage to a level where the resulting effluent is suitable for direct discharge into a watercourse.
Alerts can be provided in the form of a small green control panel and flashing alarm beacon.
---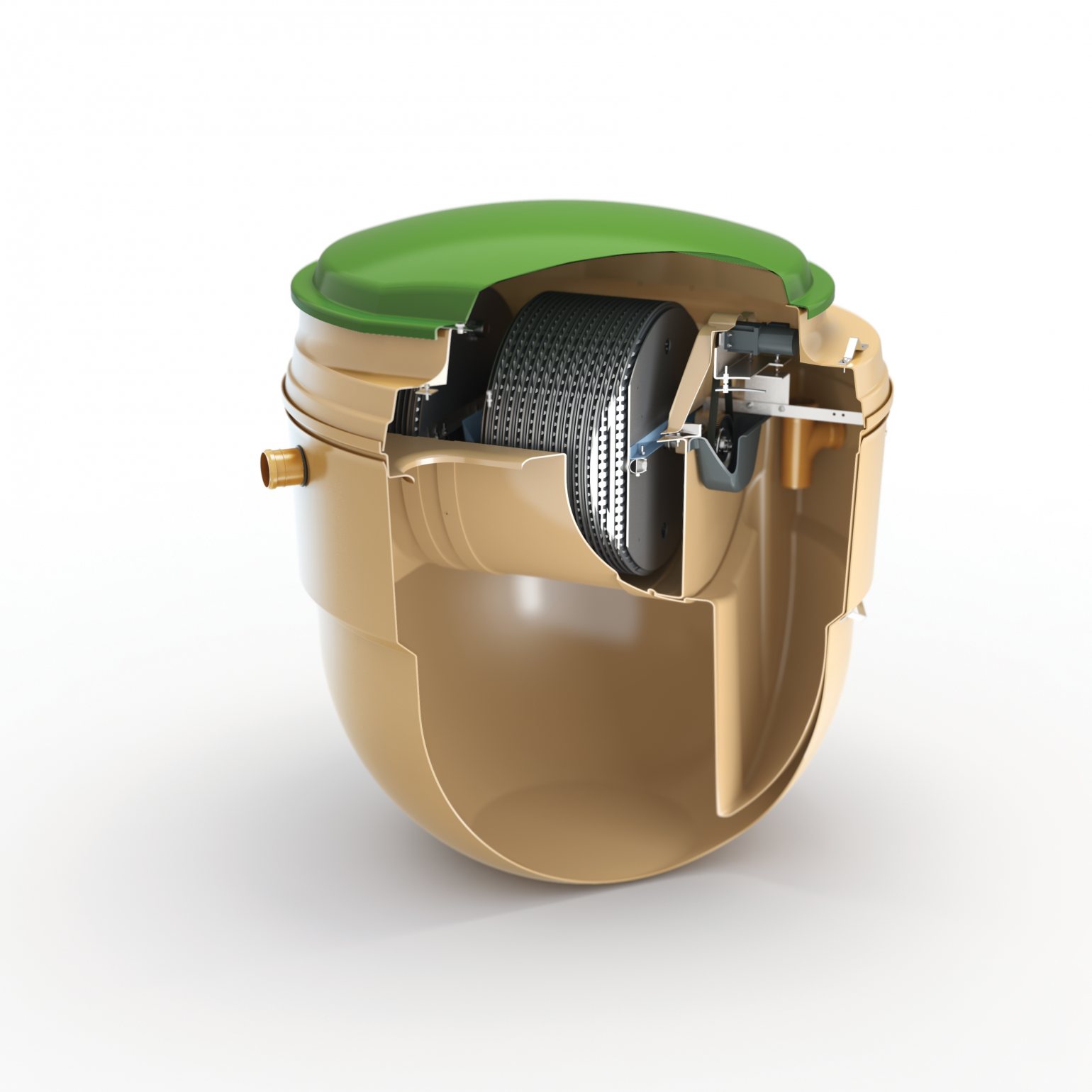 ---
Spares for the BioDisc
Types of Motors
Our Klargester BA/BA-X/BB BioDisc Motor/Gearbox (Panasonic) is a genuine Klargester BioDisc spare part and comes with a keyway steel.
This motor is the direct replacement for the Vippa Motor Gearbox.
This fully-enclosed motor/gearbox and is grease-filled for smooth operation. When installed correctly onto your Klargester BioDisc, cool air must be allowed to circulate over the surface of the motor and under no circumstances should the motor be submerged in liquid.
Technical Specifications
Voltage
230V
Power Consumption
50W
RPM
1440rpm
Shaft (spindle)
18mm
System
Single Phase
You will also need to buy the external motor capacitor box separately if you are purchasing this motor to replace a Vippa Motor Gearbox that was purchased before January 2013.
During this time period the capacitor was housed within the motor/gearbox but now, all new Panasonic motors do not come with a capacitor, so there is a requirement to fit the External Motor Capacitor box, mount the box on the wall of your tank and wire it into your motor and your power supply so there will be a degree of installation required.
Bauer BG10 Motor and Gearbox suitable for the Klargester BC, BD and BE Biodisc Sewage Treatment Systems.
The motor and gearbox is pre-installed with a start/run capacitor and keyway steel.
Technical Specifications
Type
BG10Z-11/ ECO4LA4/SP
Phase
Single
Voltage
240V
Shaft Size
20mm
BioDisc Spares
---
---