16000 Litre GRP Sectional Water Tank, Internally Flanged Base, AB Airgap (IFB)
16000 Litre GRP Sectional Water Tank, Internally Flanged Base, AB Airgap (IFB)
Product Ref: PW.4x2x2.IFB-AB





Volume: 16000ltr
Dimensions: L:4450mm W:2450mm H:2550mm
Home Delivery
UK mainland delivery from £330.00 ex VAT
Downloadable documents

PW.4x2x2.IFB-AB Data Sheet
Product Description
16000 Litre Sectional Water Tank, Internally Flanged Base (IFB)
16000 Litre GRP Sectional Water Tank, a sectional tank with an internally flanged base and externally flanged sides. Modular construction utilising bolt together panels suitable for on-site assembly.
Insulated and WRAS approved for use with potable water. Suitable for a variety of applications including process cooling, rainwater harvesting and many other systems and processes where containment of water is necessary. All gaskets, seals and fixings for assembly are included. Available for self-assembly, or on site assembly is available by qualified engineers for an additional cost.
IFB tanks are suitable for positioning onto a flat, level and continuous foundation, normally a structural concrete slab.
IFB tanks require a minimum of 500 mm working clearance all around the tank, a minimum of 500 mm above the man-way height and/or 350 mm above any raised float valve housing.
Optional Extras:
Screened lid vent
Screened overflow ¾'' (22 mm) up to 4"
Screened warning pipe ¾'' (22 mm)
BSP female tank connector 1" up to 4"
Lid mounted level switch to suit high or low warning Temperature sensor
Important: All water storage tanks supplying water to a potable system require pre-commission cleaning and sterilisation, we can also carry out this work and issue the appropriate certificates.
An Internally Flanged Base Tank (IFB) is the most cost-effective sectional tank format and is suitable for: Positioning onto a flat, solid, level and continuous foundation.
Applications where there is sufficient working room all around the tank.
Comprising: Internally flanged base, externally flanged sides, internally flanged roof.
Insulated to the sides and cover only.
Specification:
Insulation: 50 mm Fully Encapsulated to Sides
Panel Size: 1000 x 1000 mm
Side Panels: Externally Flanged
Base Panels: Internally Flanged
Heavy Duty Lid: Internally Flanged
Internal fixings: Stainless Steel
External fixings: Galvanised
Man way: Included, providing 800 x 800 mm access opening
Foundation Levelling Steels: Included (To suit flat structural foundation pad)
PW.4x2x2.IFB-AB Specifications

| | |
| --- | --- |
| Airgap | AB |
| Single or twin compartment (Divided) | Single |
| External Dimensions | 4450 x 2450 x 2550 mm high |
| Assembly area required | 5450 x 3450 x 3050 mm high |
Does your water tank need a clean?
Water can pose a number of risks if not maintained correctly, with this in mind we can offer the below service for your GRP tanks.
Annual Disinfection Information and Options
Designed for easy installation, saving time and money
We can offer monthly, yearly and fixed priced packages ranging from 1-3 years
All work is carried out by CSCS qualified engineers
Tank upgrade works available, bringing the old tanks up to current regulations
Full tank replacement works available
Legionella risk assessments including schematic drawings if required
Microbiology analysis - water sampling via UKAS approved laboratories
Building flush and mains injection
Commissioning of booster sets
Servicing of water softeners and booster sets
Replacement of hollow roof struts.
Insulating of existing cold water storage tanks
Delivery
All our GRP Sectional tanks are for delivery by customer offload. This entails the customer to acquire the right manpower and/or machinery to help unload the tank/s from the delivery vehicle.
If you require assistance with offloading, we may be able to offer a tail lift (lowers the tank to the ground) or HIAB (lorry with a mounted crane to winch the tank off the delivery vehicle). Please contact us if this is required for delivery.
Delivery
Our shipping costs cover most of the UK - however, parts of England, Scottish Highlands and Islands including areas north of the Glasgow / Edinburgh border, Isle of Wight, Channel Islands, Isle of Man, Anglesey, Western Isles, Shetland Islands, Orkney Islands, Isles of Scilly, Northern Ireland and the Republic of Ireland may cost more.
Please call before ordering if the delivery postcode is listed below. There may be additional shipping costs. AB, BT, CA, CT, DD, DG, EH, FK,G, GY, IM, IV, JE, KA, KW, KY, LD, LL, ML, PA, PH, PO 30-41 (Isle of Wight), SA, SY, TD, TN, TR, ZE Southern Ireland
Our lead times should only be used as a guide and are subject to change.
Offloading
Unless a hi-ab delivery has been booked at additional cost, it is the customer's responsibility to offload with suitable equipment on the day of delivery and a failed delivery may result in additional charges.
We recommend installers and/or plant hire & materials for install such as excavators, aggregates etc are not booked until you are in receipt of the goods. Tanks Direct cannot be held responsible for costs incurred due to unforeseen delays, please see our terms for more details.
If you have any questions regarding your delivery please contact the Sales Team on 01643 703358.
Returns Information
Customers may return items within 14 calendar days (as per our Terms & Conditions) - refer to 4.6 & 4.7. **
Please be aware that returning a tank can be complicated and expensive so please check that you are ordering the correct item (we suggest checking the dimensions very carefully).
If you wish to return goods, please complete the form on this page to provide further information.
Once your request is approved, a valid Returns Authorisation Number (RAN) will be issued to initiate the returns process along with information on how & where to return your order along with any costs involved.
Please DO NOT return any goods without this authorisation. Goods cannot be accepted without this.
Returns are not accepted at our Minehead Office, please wait until we contact you before returning any goods.
Please click here to request a return
Product Specification
Product Code: PW
Customer Offloading: Customer Offloading
Material: GRP
Stock tank: Made to Order, Non Returnable Product
WRAS: Yes
People who bought this also bought...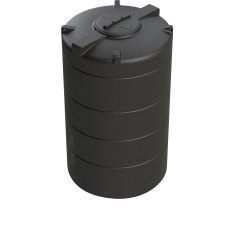 ---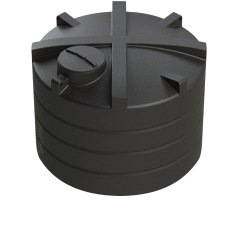 ---