Rainwater Home Harvest Direct Water Tank 2900 Kit
Rainwater Home Harvest Direct Water Tank 2900 Kit
Product Ref: HD2900



Volume: 2900ltr
Weight: 200.000kg
Dimensions: L:2400mm W:2400mm H:1250mm
Home Delivery
UK mainland delivery from £99.00 ex VAT
Product Description
Rainwater Harvesting Below Ground Water Tanks 2900 Kit

When supply of rainwater is exhausted, the 'backup in a box' unit uses mains water to replenish the tank. The pump in the tank is then ensured of a constant supply of water to feed washing machines, toilets, garden taps, etc Harlequin''s 'HydroStore' tanks benefit from the company''s experience in providing tanks for underground installation as well as recognising the engineering progress being made in the global rainwater harvesting sector.

The HydroStore allows full capacity storage and when installed above the natural water table, does not require a concrete surround.

The lower part of the body has vertical flats which allow interconnecting pipework and the linking together of multiple tanks to provide greater storage capacities. The HydroStore has been designed to minimise materials and installation costs. The base of the tank is flat which helps with installation and allows complete drainage of the tank when cleaning. The cover is retained using a single bolt and can be removed completely to leave clear access. Surface water is directed down past the lid and turret to soak away into the surrounding soil. Ultimately, these tanks become air pockets under the ground, allowing their volume to be flooded with recovered and usable water. Above ground they do not impede on available space which can be used for more diverse, practical and imaginative purposes.
Modular design - Allows increased capacity by linking together multiple tanks. Large diameter flat load-bearing lid for easy access, unobtrusive to pedestrians, lawnmowers, etc. Turret - Diverts potentially contaminated surface water away to preserve integrity of captured water. 500mm invert depth as standard, with collars available to enable adaptation to site conditions. Inlet - Calmed inlet reduces turbulence to tank sediment, improving water quality to property.

Filter - Self-cleaning, low maintenance filters, with no consumable parts, at inlet and pump ensure clear water supply. Tank body - Seamless, one-piece moulding eliminates on-site 'assembly' and guarantees internal cleanliness. Flat base for stability and integrated lifting points for ease during handling and installation. Entire capacity utilised, ie, no potential air pockets or base ribs to reduce 'working' volume.

Pump - Pressure-sensitive (turns off if no demand), dry-run protected (turns off if no water detected) pump for extended service life. Pump outlet capable of delivering 2500ltr/hour, nominal 35m head, and 3.5 bar pressure to guarantee reliable, constant and efficient supply. Shallow excavation + no concrete backfill = reduced installation costs.

The installation of the HydroStore couldn''t be easier or more cost effective. The overall design of the tank is aimed at reducing costs from delivery to installation and from day-to-day use to annual maintenance. The HydroStore is designed to allow two people - using the most basic digging equipment, ie, a couple of shovels -to move and install a system. Another key benefit of the tanks'' low height is that no concrete backfill is required as long as the water table does not rise above the base of the tank.

Water table considerations
Even if no water table exists, if the complete surrounding soil structure is non porous, eg, clay, a danger exists of water pooling around the tank within the backfill. In this circumstance either a land drain should be installed to
continually drain the installation or an alternate location selected.

HydroStore Home Harvest Underground Tank 1500 (Mains Backup in box)
Delivery
Our shipping costs cover most of the UK - however, parts of England, Scottish Highlands and Islands including areas north of the Glasgow / Edinburgh border, Isle of Wight, Channel Islands, Isle of Man, Anglesey, Western Isles, Shetland Islands, Orkney Islands, Isles of Scilly, Northern Ireland and the Republic of Ireland may cost more.
Please call before ordering if the delivery postcode is listed below. There may be additional shipping costs. AB, BT, CA, CT, DD, DG, EH, FK,G, GY, IM, IV, JE, KA, KW, KY, LD, LL, ML, PA, PH, PO 30-41 (Isle of Wight), SA, SY, TD, TN, TR, ZE Southern Ireland
Our lead times should only be used as a guide and are subject to change.
Offloading
Unless a hi-ab delivery has been booked at additional cost, it is the customer's responsibility to offload with suitable equipment on the day of delivery and a failed delivery may result in additional charges.
We recommend installers and/or plant hire & materials for install such as excavators, aggregates etc are not booked until you are in receipt of the goods. Tanks Direct cannot be held responsible for costs incurred due to unforeseen delays, please see our terms for more details.
If you have any questions regarding your delivery please contact the Sales Team on 01643 703358.
Returns Information
Customers may return items within 14 calendar days (as per our Terms & Conditions) - refer to 4.6 & 4.7. **
Please be aware that returning a tank can be complicated and expensive so please check that you are ordering the correct item (we suggest checking the dimensions very carefully).
If you wish to return goods, please complete the form on this page to provide further information.
Once your request is approved, a valid Returns Authorisation Number (RAN) will be issued to initiate the returns process along with information on how & where to return your order along with any costs involved.
Please DO NOT return any goods without this authorisation. Goods cannot be accepted without this.
Returns are not accepted at our Minehead Office, please wait until we contact you before returning any goods.
Please click here to request a return
Product Specification
Product Code: HQ
Customer Offloading: Customer Offloading
Material: MDPE
Potable: Non Potable
Tank Use: Below Ground
People who bought this also bought...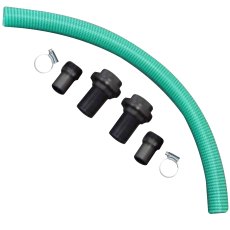 ---